A Day in the Life
Stef Grindley
November 23, 2015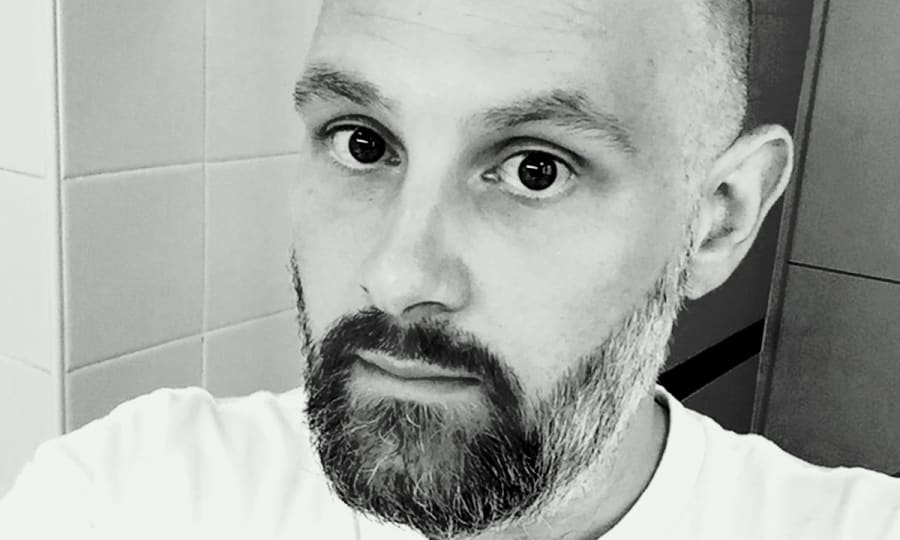 Can tell us about yourself and your role at Made Media?
I'm the head of the design at Made, I've been studying design for 15+ years. I worked in digital back in the bad old days (shim gifs and tables), I spent some time working in print design and then returned to digital again as the web started to flourish.
What would you describe as a typical day in the office?
Nothing is typical at Made :) Currently we have three large projects in development and I have different levels of involvement in all of them. I also need to have an overview of what the rest of my team are working on. My morning is usually, coffee, emails, coffee, support and then one last cup of coffee. Other times throughout a project's lifecycle I may be traveling to visit clients for discovery meetings, preparing for a site launch or making more coffee.
Who would play you in the film or your life?
Emilio Estevez.
What's your favourite thing about working at Made?
Seeing something from conception through to delivery. Presenting to clients and seeing them get excited and enthused about what we are doing. Leaving at the end of the day, exhausted. :)
What was the last play/film you went to see?
Hairy Ape at the Old Vic. Thoroughly enjoyable. Bertie Carvel was phenomenal.
What would you say are the main skills you need within your job role?
Listening to the client, listening to my team and listening to everything else that's going on in the studio. Good design isn't just about making something look beautiful, it's about solving problems. I think one of the most important skills is understanding and interpreting what that problem is and then presenting the client with the most appropriate solution. If a client is on-board and feels that their input is being listened to they will invariably be a happy client.
What's your favourite movie quote?
"Life is beautiful. Really, it is. Full of beauty and illusions. Life is great. Without it, you'd be dead." — Solomon, Gummo, 1997. Harmony Korine
What made you want to pursue your chosen career path and job role?
As student I was really unsure as to what I wanted to do with my life in terms of a career. I knew I didn't want to wear a suit, and I knew I wanted to do something I was passionate about. As someone who grew up riding a skateboard and listened to punk music I was hugely influenced by DIY culture, if you want something to happen don't wait for an opportunity, make your own opportunies. When I discovered the internet at college I found the possibilities mind-boggling and knew it was something I wanted to be a part of.
What's your hidden talent or party trick?
Hidden talents… I'm in a band but that's not really a secret. My left-eye makes a gross popping noise when I rub it. I thought I was the only person that could hear it but apparently not.
If a new person was to join us at Made Media what advice would you give them?
Always learn new things. You can't work in digital and stop learning. Everyone makes mistakes, try to learn from them and never repeat them. Try to be organised. I've never been someone who finds this easy. But the harder you try the easier it gets.
Subscribe to the
newsletter