Art in a Time of Covid
The Responsibility of Convenience
The impact of the pandemic has given an opportunity in how cultural institutions interact with their patrons.
January 20, 2021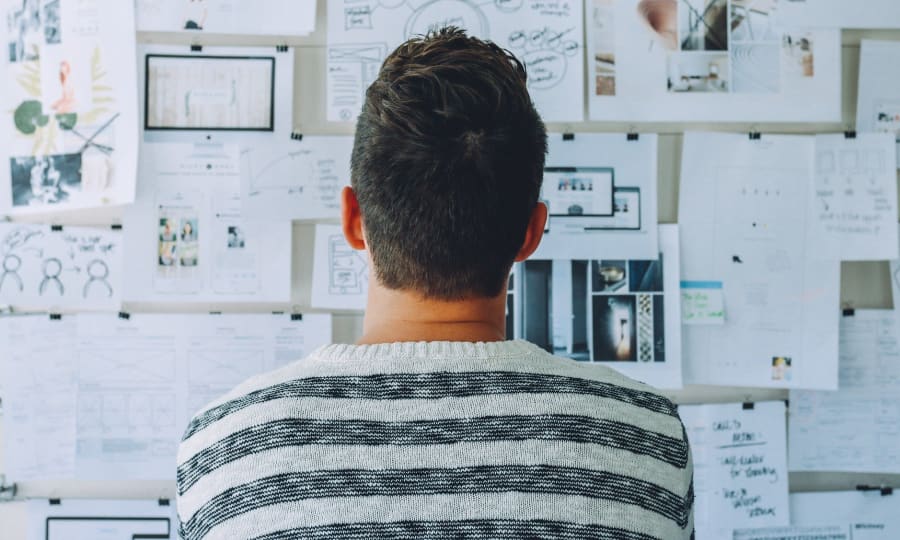 Digital performance isn't going to stop hogging the spotlight anytime soon.
While the approval and initial administration of a vaccine has improved the prognosis for in-person events, we're still a long way from selling every seat in the house, and a commitment to quality digital programming will continue to be key to audience growth in the coming years. I'm relieved that clients have started saying "we're thinking through the best, long-term digital season" rather than "how soon can we stream?" The impact of the pandemic isn't just a postponed season, it's a fundamental shift and opportunity in how cultural institutions interact with their patrons. The arts industry would be ignoring a valuable lesson, and obligation, if they did not take a moment to increase the convenience to existing, and underserviced patrons.
Pick me, pick me!
The image of someone sitting on the couch and scrolling through a streaming service in sweatpants next to 3 days of coffee mugs is pretty ubiquitous to the pandemic. Since March, people have been flocking to places where they can find the content they want, when they want it. Statista estimates that as of May, spending on home entertainment increased 20-25% due to the pandemic; the largest growth in surveyed categories not related to health or food. One of the biggest gains of a digital platform for arts organizations is a vast increase in convenience for users. By having content available to view and purchase from the comfort of home, arts organizations are able to slide into a well established pattern of user behavior. But what about all the other streaming services already vying for patrons' attention?
While performing arts institutions have made patron relationships a cornerstone of their business, streaming companies like Netflix or Disney+ are in the business of owning and hosting IP. They don't develop meaningful, personal relationships between individual users and their brand. At the end of the day, these corporations win users' hearts based on what kind of content they want. Which is why Disney+ will spend millions of dollars reminding you that Soul is out on Christmas, and Netflix will produce anything it can throw at the wall, but you won't see personalized requests for you to renew your membership every year. For these companies, and their users, digital content is a passive act. They depend on users setting, and forgetting, the monthly fee, and as long as they generate or own mountains of content, odds are you'll never watch everything on your list and you'll see their name in your "Recents'' frequently enough to keep you from cancelling.
Lost in Translation
This model doesn't translate to cultural institutions. Generating that much content is financially prohibitive. A lot has already been written about the intense challenge of pivoting from live performance to the digital medium. Organizations have had to learn and master producing and distributing an entirely new form of content. Acquiring new partnerships, equipment, and expertise is an expensive prospect and that all occurs even before artists come in to record. Beyond the financial concerns, generating a vast library of content doesn't make sense for organizations who have spent decades carving out specialized niches for themselves. Netflix can finance movies in every genre, your local ballet company is not going to start streaming Chekov.
To offset this, some have built lucrative VOD schemes, or partnered with other companies such as Broadway on Demand to join an existing library of content. Ultimately though, the first wave of conversations was about how to make the arts fit a traditional streaming model. While creating familiar interfaces is certainly ideal, as a business model it is not the permanent solution. The pandemic has not revealed a need for the arts to reshape themselves in the image of Netflix. Instead, organizations need to use digital technology to highlight their strengths. Why follow the example of streaming corporations who want to create a herd of passive users, when we all know that's the last thing any arts organization wants?
Untapped Potential
Cultural institutions understand that their users aren't numbers on a spreadsheet: they're partners. Unfortunately, we haven't always serviced those partners fairly or equally. Broadway, for example, has been financially and geographically prohibitive for a majority of people. The costs of food, lodging, travel, and tickets all add up to a high barrier of entry to experience art. Patrons who require special seating or relaxed performances often have fewer options than those without accessibility needs and if they can find shows with those options, they are limited to specific seats or dates in the run. No organization experiences these issues in the same way, but every single one must fight the fact that when you commodify art, audiences are very easily and quickly left behind.

Now that all of us are restricted in the ways we can consume our art, access is a universal problem. While all of us would prefer to see exhibits, plays, music, and dance in person, those that can't shouldn't be prohibited from seeing it at all. Participation in art does not have to be all or nothing: there is a middle ground between not partaking in an experience, and spending large sums of money to see it in the perfect way. A preliminary study by JCA of digital programs, showed that roughly 43% of users who bought tickets to digital events had never attended an in-person event at the venue before, revealing that audiences at home are not just untapped - they are eager. Organizations that are able to provide high quality, convenient content, and take the opportunity to improve their offerings to all audiences can begin to bridge these gaps and will see a return from patrons who are finally allowed to participate.
The Show Will Go On
Many of the formal definitions of "community" involve proximity, and many arts industries have made this a foundation of the experience they offer, so it's easy to feel stymied as in-person events remain limited. Growing up, my family would visit relatives in New York and use it as an excuse to see a Broadway show (and more than a few tourist traps). When the day arrived, we'd go through an impossibly small door to enter a cavernous room, decked with carpet, marble, and people in crisp uniforms who expertly directed us to our seats.
But the art of live performance isn't in the architecture, or customer service. It's the girl I met at Waitress who had travelled to New York specifically to see Jessie Mueller's last performance, and made herself a custom, pie-themed, dress for the occasion. It's a thousand individual hands crashing together in thunderous applause. It's the discussions after the show that ripple out to every nearby restaurant, bar, and subway station. It's the moments that strike us, the moments that hurt us, the moments that loved us. Art transcends physical space. Those moments look very different now, but they can still happen. Organizations that prioritize users over becoming yet another channel on the TV will be rewarded financially and socially with loyalty and community expansion. When we view convenience as a tool and a responsibility, rather than an obstacle, the echoes of those moments will reverberate farther than they ever did before. The fact of the matter is, whenever in-person events return, we need to take the hard won lessons from the pandemic and cater to all of our patrons, whether they're at home on their laptop or receiving a program before being directed to their seat 4 rows down, and 5 seats to the left.
Subscribe to the
newsletter