Click Here to Subscribe - Harnessing the Power of Audience Loyalty in the Digital Age
The rapid evolution of digital technology has upended our traditional views of what loyalty looks like.
May 24, 2018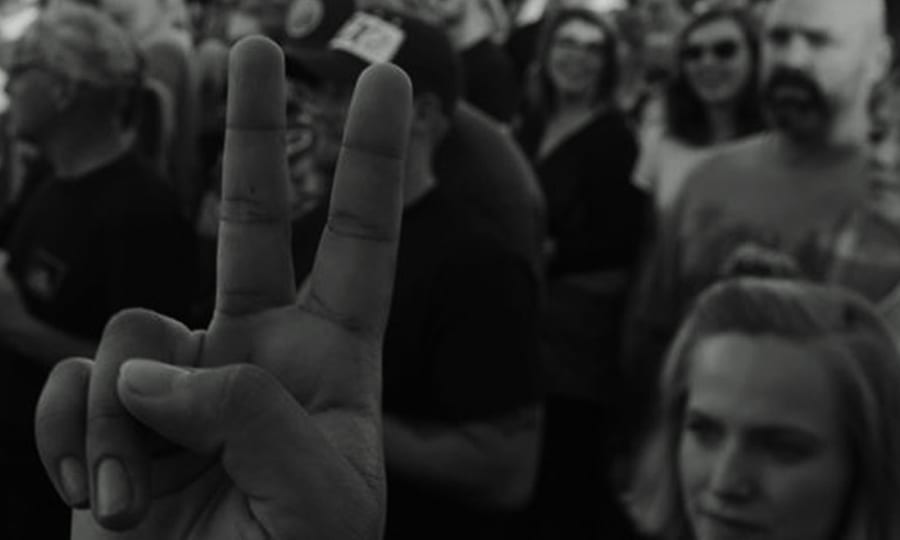 There's more competition for consumers' attention than ever before, and the friction that may have once kept a customer loyal has been all but eliminated: a competing experience is always just a click away.
On the other hand, digital platforms like Amazon, Spotify and Netflix command incredible consumer loyalty—loyalty that almost qualifies as addiction. When it comes to shopping, startups build entire business models around the idea that they can change the way people purchase shaving instruments, clothes or even beer—creating subscribers or members, rather than customers.
On the face of it, this move towards subscription shopping methods seems counter-intuitive: consumers give up choice and freedom in order to receive automated, curated shipments in return for a fixed recurring fee. What the above examples have in common is their focus on the customer experience. These companies have found that if they get the customer experience right, they can inspire extraordinary loyalty.
This bodes well for arts and cultural organisations, who are expert-level creators of curated customer experiences.
These companies have found that if they get the customer experience right, they can inspire extraordinary loyalty.
But I think as a sector we're struggling to really take full advantage of this expertise, in part due to an addiction to analogue loyalty models, and in part due to a lack of understanding about what really drives audience loyalty (clue: it's not what we want it to be).
Analogue Loyalty
At Made, we work with arts and cultural organisations across three continents, and have seen a wide range of models, programmes and products designed to encourage audience loyalty in different parts of the world. They all work in slightly different ways, and they all have different advantages and disadvantages:
Subscriptions.

A mainstay of orchestras, ballet, opera, and theatre companies around the world (although they never really took off in the UK,

at least not in the modern era), subscriptions are the backbone of many performing arts organisations' loyalty programmes. Patrons are invited to pre-purchase their tickets for a whole season, often securing access to specific seats through the series, and from one season to the next.


Flex passes.

These take different forms depending on the organisation, but they're generally designed to be more flexible versions of the classic subscription model. Customers buy a flex pass at the beginning of the year, giving them access to a set number of shows or concerts throughout the season. Customers then redeem them as they want, with a level of flexibility that differs from one organisation to another.


Multi-buys.

Even more flexible than flex passes, multi-buy offers entice customers to book multiple shows or concerts at the same time, although usually fewer shows than they would commit to as part of a subscription or flex pass.


Memberships.

This means different things in different places. If we're in London, a membership is often seen as a sort of VIP scheme to get pre-sale access to hot shows, or discounts to museum cafes or theatre bars. At the higher level they start to become more philanthropic in nature, with more emphasis being placed on the donation element of the membership. If we're working with a client in New York, membership at all levels is much more about philanthropic support of the organisation.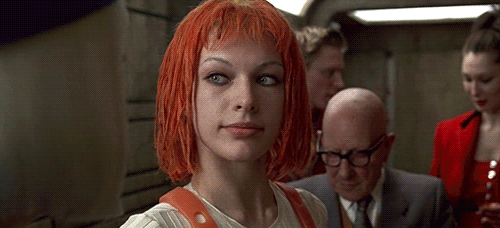 What's common across these programmes is—first—that they were conceived in a pre-digital age, and—second—that they are driven by the economics of arts and cultural organisations, rather than the needs and wants of audiences, attendees, and customers.
Consider a case where a small, non-profit, performing arts venue regularly sells out its main stage shows. If the organisation wants to extract as much value from these performances as possible, it generally only has one option because it can't increase the capacity of its auditorium: it must raise prices. However, to do this in an unrestrained way may introduce an accessibility issue which is at odds with its non-profit mission to provide affordable ticket prices. In this case, a membership scheme can help the organisation by providing a new layer of revenue that doesn't compromise their ticket pricing strategy. In return for signing up, members may be given pre-sale access to increase their chances of getting tickets, while the pricing strategy is maintained by ensuring a proportion of tickets always go on sale to the general public.
There are plenty of performing arts organisations out there that are not selling out every performance on their main stages, and in these cases, loyalty programmes serve a different purpose. They can often be a differentiator, providing additional value, and serve as a hook to increase recurring revenue from the most loyal patrons. They also become a way to charge for premium experiences for patrons who want VIP treatment.
Loyalty programmes can also act as a cash-flow tool for performing arts organisations. Subscriptions specifically have long been useful for performing arts organisations as a way of generating working capital at the beginning of each season. Having cash in the bank before you start spending money on set construction or rehearsal fees is incredibly useful. For museums and galleries, where earned income might be highly seasonal, and tend towards single hits from individual customers, loyalty programmes are a way of increasing both the recurring revenue and the lifetime value of attendees.
Tearing up the rule book
Of course, these organisational aims are not incompatible with programmes that are built around the customer experience, but if we were to tear up the audience loyalty rule book and think about what goes into an awe-inspiring customer experience in the digital world, there are some things we'd change straight away:
Monthly payments rather than upfront payments.

It seems obvious, but this one has been tying many cultural organisations in knots for years now. Plenty of subscription models in other sectors allow payments to be phased, rather than pay upfront for a year's service (although you often get a discount for committing in advance). Although use of payment plans and recurring payments is increasing in the cultural sector, there remains a palpable apprehension of the risk to the organisation in not taking upfront payment for a whole year of membership or tickets. Through using credit-type facilities, like

PaypalCredit

or

Afterpay, or through the use of cancellation fees based on the length/amount of use, we can mitigate the risk that these payment plans are abused, and reduce a huge perceived barrier to entry for signups.


Bespoke curation over one-size-fits-all programming. It's a familiar scene: receive a comprehensive season guide from my favourite arts organisation, and then sit down with my diary and work out which things I want to see that I'm available for. I have to negotiate the events that are most relevant to me, and then piece them together like a jigsaw with my calendar. If as a trusted curator of events, you know what I might be interested in, why can't I give your website read-access to my Google Calendar, and you can work out the best dates for me to attend your events through the year? Then give me a price and a payment plan to spread the cost over the year.


Online self service versus concierge service.

With our analogue loyalty models, a lot of emphasis is placed on the concierge service you receive, such as being able to avoid exchange fees or telephone booking fees as a member or subscriber. This is seen as essential when some of these models can lock you into performance dates over a year into the future. In fact, one of the great things about 'traditional' subscriptions in the performing arts is that they do lock you in to dates and times. Having an event baked into my Google Calendar six months ahead means I'm much more likely to be in the right city at the right time to actually attend, whereas if I just have the right to attend through a flex pass or other flexible subscription, I'm less likely to organise my diary around it. But I also need the ability to easily move things around if I can no longer make the date—and in my case 'easily' means online, without talking to a human, while I'm sat on a train or in an airport at 6am or 11pm. Speaking as someone who travels a lot for work, and often at short notice, I simply do not take the 'risk' of booking into shows or exhibitions—even at institutions I have attended loyally for many years. Even if I think they'd be kind and let me swap my tickets without a fee, I think ahead to having to sit on hold for 30 minutes before speaking to someone, and I decide it's not worth it.


Artists over art.

People value a human connection, but arts and cultural organisations often promote loyalty programmes on the basis of the art alone. Think about subscriptions and how these are packaged up: commit in advance, and get access to a set collection of plays or concerts. Sometimes subscribers to theatre seasons don't even know the name of the play they are asked to subscribe to. That audiences commit to this deal is evidence of the trust built up between the organisation and the customer, and of the value that the customer places on the role of the cultural organisation as curator. Artists, creatives, and performers are introduced much later in the process, as they're booked or announced. There's potentially an opportunity to humanise this process much earlier, by introducing and personalising the curators and artistic teams of the organisations themselves. The runaway success of Patreon (which so far has collected over $350m in payments on behalf of artists and creators) hints at the opportunities available if we open up the creative and curatorial process to our most ardent supporters from the outset. It also hints at some of the benefits that are valued by digital-age arts patrons: personal touches like hand-written thank you cards, backstage videos and even opportunities for co-creation like podcast airtime or programme suggestions.


Access over ownership.

Digitally-oriented subscription services are focused on providing access rather than ownership: think Spotify, ZipCar and others. And the more compelling and exciting you can make the access, the more successful your subscription service will be. Analogue cultural loyalty programmes have historically been narrowly focused on the work of a particular organisation, but what are the opportunities for working with other organisations to create loyalty programmes that allow more access for a greater fee? One great example is the National Art Pass in the UK, but it doesn't have to work at quite such a large scale: can you collaborate with other local cultural organisations to provide people with the access they want at a price that makes sense for both you and them?
Know thyself, and thy audience
"Ritardando" (I hear from the orchestras among you). Slow down. And I agree. Of course you shouldn't throw away the programmes that are already bringing in the bacon for you.
Over time, a sort of digital cannibalisation will take place, with newer audiences gravitating towards the new programmes.
Subscriptions aren't dead, nor are memberships, or multi-buys, or any of the other 'traditional' forms of loyalty programmes you have relied on for so long. Good use of data, innovative marketing and repackaging can keep these programmes running well into the future. This is not (yet) an existential problem.
But while some organisations have been successful at maintaining their loyalty programmes, that success takes place against the backdrop of a general downward trend in participation in cultural membership and subscription schemes.
This loyalty problem is not purely a digital one; there are important analogue motivators of loyalty to be considered as well. Programme relevance, trust, and quality are all towards the top of factors listed by customers when thinking about loyalty. These can all be provided offline, and in fact your existing base of loyal customers might prefer for key interactions to take place offline.
However, as the line between our online and offline world becomes increasingly blurry, it's clear that we need to rethink the way that we package up our loyalty programmes. We must do this in order to stay relevant to the way that newer audiences engage with the brands that are most important to them.
So this is where we think we should be focusing our digital efforts. Not on moving every legacy process and programme online, but on a root-and-branch examination of what these loyalty programmes actually exist to do, and how they could work much more effectively in the digital universe.
So what happens now?
The way that audiences—particularly, but not exclusively, younger audiences—think about loyalty is changing. This presents a huge opportunity, but we need to consider either radical changes to our loyalty programmes, or entirely new programmes, designed digital-first from the outset.
Over time, a sort of digital cannibalisation will take place, with newer audiences gravitating towards the new programmes.
Abandoning your existing programmes isn't the right course of action for most organisations, and neither is simply digitising them as they are now. It's time for some digital alchemy, extracting the best of your current set up and thinking how it can flourish in a new, online world.
Subscribe to the
newsletter