Made Next
Buy Now, Pay Later
October 28, 2021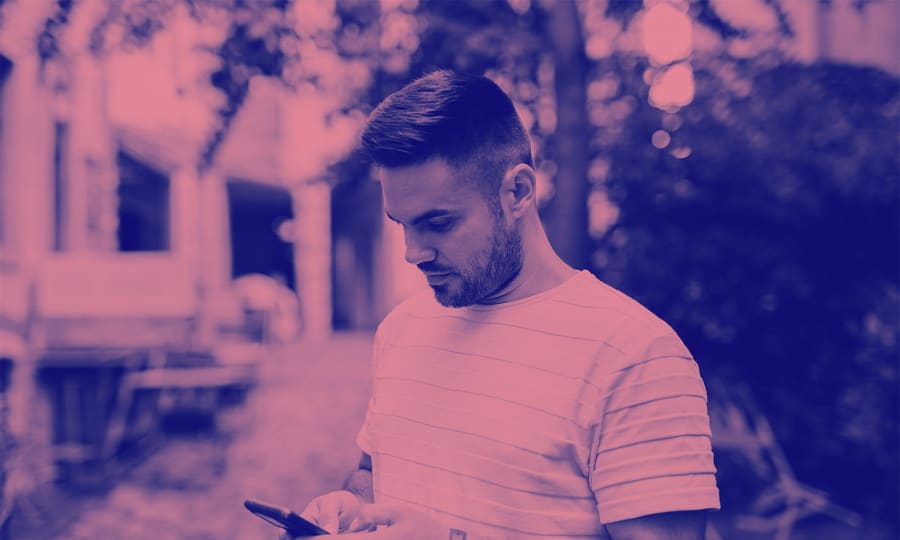 Instant purchases are becoming the norm. From streaming movies on demand to new outfits ordered within minutes, schemes like Klarna and ClearPay enable online purchases, when you want, regardless of whether you have funds available.
Even before the pandemic, alternative payment schemes were on the rise, and are now predicted to account for 10 per cent of UK online spending by 2024, and in the US, Management consultants Oliver Wyman estimate BNPL firms facilitated between $20-25 billion in transactions in the United States in 2020. This revolutionary way for customers to make purchases online and in-store is making payments more flexible and convenient for shoppers. Is it worth exploring this payment scheme for the arts and cultural sector?
So what is Buy Now, Pay Later?
"Buy Now, Pay Later" (BNPL) services allow buyers to purchase items from stores and pay the credit provider in installments at a later time. The key benefit of this payment option is the ease of use; users can open an account with the provider before or during the transaction, then wait for the approval of their purchase a few minutes later.
It's similar to using a credit card and paying in installments, except that there's no card involved and credit checks aren't required.
Here's how the transaction works for each party involved:
Buyers get to spread payments across weekly or monthly instalments with little or no interest to pay.
Sellers get higher conversion rates and fewer abandoned carts. They also usually get paid upfront.
BNPL firms get paid a % of merchant revenue for facilitating the transaction.
Who are the main players?
Why is it on the rise?
According to the PYMNTS.com and PayPal study, it's due to a number of reasons. "Transparency, spending control and convenience are key motivations for using BNPL solutions," with 37.2 percent of respondents citing convenience, 36.7 percent specifying the number of merchants that accept BNPL and 33.1 percent saying they trust that their information is secure as being key drivers of BNPL usage.
Ease of use, and convenience was also a key factor and better terms than the more traditional payment options. The short-term, structured repayment plans offered by BNPL, often with no interest charges, appeared to resonate with customers.
Analysis conducted by finder.com/uk found the ability to spread costs over time is a popular reason (41%), followed by interest-free payments (39%) and the ability to pay for purchases that individuals couldn't afford otherwise (30%).
Who's using Buy Now, Pay Later?
According to research by Comparethemarket.com published in January 2020, a fifth of all UK shoppers, 10 million people, have bought something through a BNPL scheme over the last year. Young people aged 25-34 used them most, with a third of those surveyed using a scheme over the past year.
The report also highlighted the schemes are the UK's fastest-growing online payment method.
BNPL is growing twice as quickly as bank transfers and more than three times as fast annually as digital wallets, which involve payments via a mobile phone.
Over in the US, according to Forbes, in 2020: 7% of all Americans have made a BNPL purchase, with particularly strong growth among high-income earners and millennials.
What opportunities are there?
It's a way to efficiently process more transactions (online and mobile), and at a lower level of return risk from lack of payment. You have the advantage of:
Higher average transaction value: When customers are provided with a buy now, pay later option, they're more likely to buy more products and spend more money than usual. Affirm, Afterpay, and Klarna (some of the largest BNPL fintech companies) saw average order value (AVO) rise 85%, 30%, and 45% respectively.
Up-front and in-full payments: With BNPL services, retailers get paid upfront and in full. Payment providers handle the credit risks, so you don't have to worry about chasing after late payments.
Higher conversion rates: Shoppers tend to buy products if they can afford to take them home right away. Industry data shows that merchants can increase their conversion rates by 20% to 30% with a BNPL service.
Increased customer base: A buy now, pay later service can attract customers who wouldn't have visited you otherwise.
Repeat purchases: Customers tend to make repeat purchases more often with BNPL.
This article is taken from Made Next, a new newsletter from Made Media looking at emerging and future trends at the intersection of digital technology and the world of arts and culture.
Subscribe to Made Next and get future editions sent directly to your inbox.
Subscribe to the
newsletter