Interview
Season Launch Success: An interview with Melbourne Theatre Company
August 04, 2017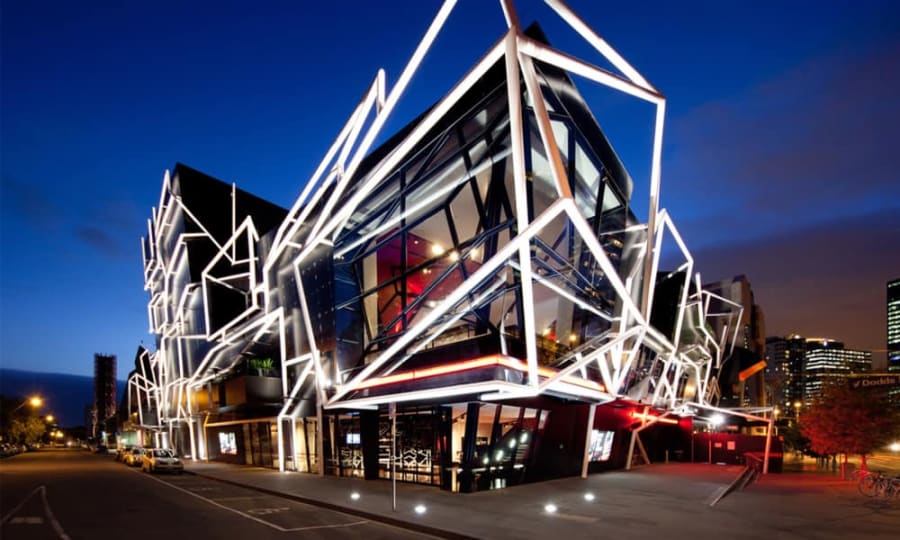 Season launches can be enough to keep marketers awake at night, their minds full of testing and scalability, memberships and deployment.
But what can you do to perfect your launch, and lower your blood pressure? We caught up with our friends Meg and Dan at Melbourne Theatre Company to find out how they prepare for their season launches.
How early do you start preparing for your season launches?
We generally know the official launch date about 6 months before launch, and have the details of the season around 2 months before launch. In those two months, our Ticketing team look after the Tessitura and BlocksOffice side, while our Marketing team prepare the season brochure. A couple of weeks before launch our Digital team start loading all the content onto the website, and our Subscriptions team come on board for training and launch preparation.
How important is communication with Box Office and other departments in ensuring season launch success?
Communication is vital. We have fortnightly launch meetings in the months leading up to launch to ensure all departments are working from the same script. Our Ticketing Manager and Subscriptions Manager are particularly focused on ensuring that all customer-facing staff are able to accurately respond to any queries about the season and subscriptions, and our Subscriptions Ticketing team attend the launch event to assist our subscribers in-person on the night.
How key is testing in the process of setting up seasons?
We're testing all the time, particularly in the build phase – you want to be sure that nothing you've built has gone live for the world to see. Once all the content is built we try to do a Live-to-Test copy over of both the front end and back end content, to ensure the two environments are identical – this makes it much easier to troubleshoot any problems that arise, and to test any fixes, because you're comparing like with like.
How do you gauge demand and factor in scalability?
We have extensive stats from previous launches, which help us predict the kind of traffic we'll see in the hours and days after launch. But our web traffic is increasing every year, so we always keep a close eye on everything on the night. For the past few years, we've used CrowdHandler to control how many people are in the subscriptions path at any one time. There's nothing worse for a customer than being halfway through booking an 11 play subscription, only for the site to suddenly freeze or crash, so we tend to be a bit conservative for the first 15 minutes or so, restricting how many customers are in the booking path. Once we're sure the site is performing fine under the load, we gradually open it up to allow more customers to transact at the same time. We'd rather go a little slower at first and make sure everyone can get through - even if it means they might have to sit in the CrowdHandler waiting room for a couple of minutes before starting their booking.
What are your tips for creating good content?
When creating content, it's always important to think like the audience. It's often easy for marketing and communications staff to get excited by elements of a production or program that are of little interest to the general public, or to start creating content with a presumed knowledge. You have to start from scratch – maybe your audience never studied Shakespeare at school, maybe they haven't heard of the lead actor, even if they regularly perform at your company. If you have an idea, it's best to test it before getting the brief together – ask a friend, your neighbour, your mum and see if anything confuses them, or worse, bores them.
Working for a not-for-profit arts organisation, there's often the hurdle of small teams working with small budgets within busy schedules. At MTC we always approach each opportunity to create content with a small-resource-large-outcome approach. Meeting the cast of a production often provides an opportunity to get some quick Q+As organised. Photoshoots provide an interesting scenario for new behind-the-scenes content to be created. A marketing trailer may also allow time for an education video for students.
How do you balance promotion of your current season and the new launch on your site i.e. Homepage and What's On?
In 2017, we trailed a custom HTML landing page for the season to house all the content in a dynamic, user-friendly way. The single, continuous scroll page had top-level detail for everything you needed to know about the season, the benefits of subscribing and the booking process. While this meant an additional location for information, it was useful in directing audiences to a single location during the campaign rather than individual play pages or subscription information pages. This also meant we could have this page sit alongside the currently playing productions' campaigns, with the Season Launch as the most visible item in key areas (e.g. homepage).
How do you manage social media with season launches?
Managing social media during a launch campaign is a careful balance between being prepared and being responsive. Before a launch we map out the entire campaign across our key social networks – Facebook, Twitter and Instagram – and decide how best to reveal the season and maintain interest. We develop specific content for each channel – different cuts of the season trailer, images for the season and each play cropped to the various specs etc. We have a small team working across multiple platforms on the night, ensuring that amongst the show announcement tweets, we capture anything that may be happening on and off stage that will be of interest to the audience. Post-launch it's about piquing and maintaining interest, with a mix of promotion for the Season as a whole as well as the individual productions.
Can you describe the 24 hours leading up to the season on sale?
Long! Our season goes on sale on our website at 9pm on launch night, so the whole team have already worked a full day before the real fun begins. Most staff attend the launch event, which starts at 6pm, but a key group stay back at HQ pushing the CMS content live as each play is announced, and doing last checks of the subscriptions path. We try to pause around 7.30pm and have dinner together, but then it's back on deck just before 9pm to make the subscriptions path visible and keep an eye on traffic and sales.
Can you explain how you launch the new season, i.e. live stream etc.
We launch the each new season with a major event for subscribers, casts, creatives and various VIPs. There's usually a range of speeches, teasers and some performances in between. Digitally, we follow the season with live updates on Twitter and a big reveal across all our social media channels. The website content goes live and then at 9pm subscription packages go on sale. With InstaStories available this year, we plan to be snapping some backstage moments for our audiences to enjoy too. It's a fun night, and it's always great to have some of our closest supporters mingling with the people who make the magic happen on stage.
What is your top tip for a seamless season launch?
Firstly, I'm not sure a truly seamless launch is possible – we've had things go really well and easily, but I don't think we've ever had a launch that was completely hiccup free! Three key things that can reduce the likelihood of mistakes are preparing early and thoroughly; taking time to check, check, and check again (and have a checklist on the night); and have a great team around you who all understand how things should work, and know how to chip in and troubleshoot if something falls over or behaves unexpectedly.
Subscribe to the
newsletter