Our Cultural Highlights of 2021
December 01, 2021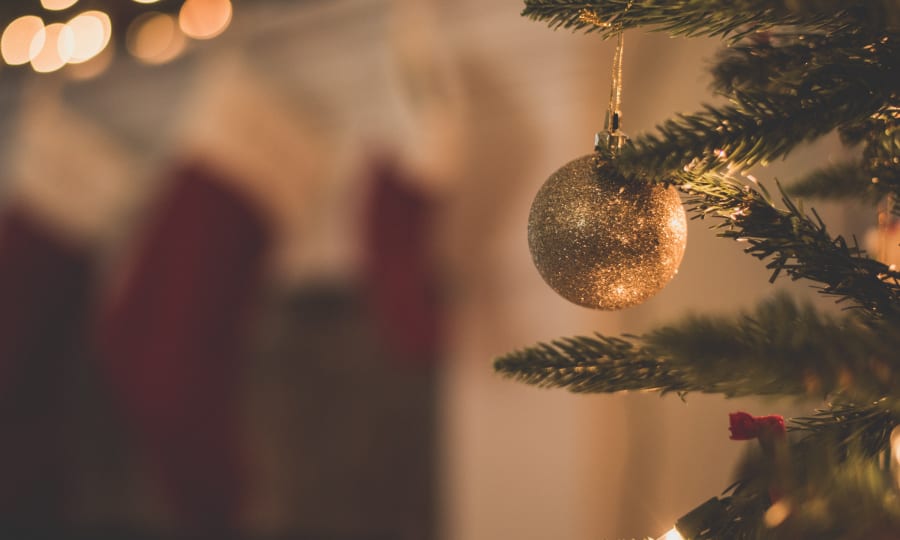 As we countdown towards Christmas and the end of 2021, we wanted to share our cultural highlights of 2021. In our cultural Advent calendar, one of the team will share a highlight of theirs each day right up until Christmas Eve.
Day 24
It was a moment I'll never forget – waiting in anxious anticipation with 20,000 other live music diehards for Foo Fighters to take the stage on June 20 when "rock & roll returned to The Garden" – Madison Square Garden, that is. No opening acts, no-nonsense! When the band finally took the stage, they played for nearly three hours. It was pure amped-up bliss, screaming along to every song with Dave Grohl and the entire crowd – truly a cathartic and incredible experience.
Michaela Drapes, Head of Strategy>


Day 23
In September, I was able to attend Birmingham Pride – the first in person since 2019. It was truly special to celebrate being queer and proud in a city that lets people be who they are with people that mean a lot to me.
Adam Stewart, Senior Designer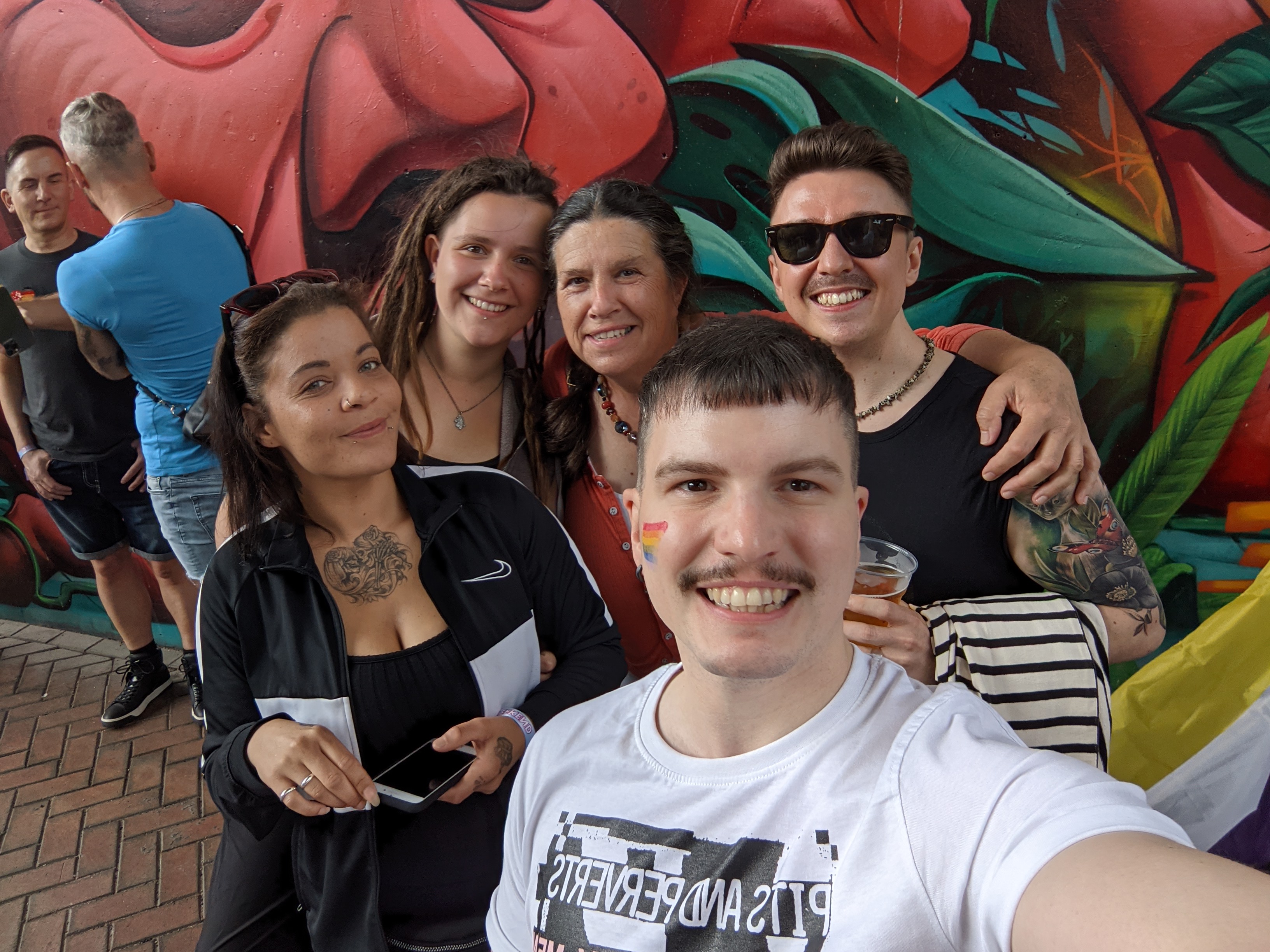 Day 22
It was a real treat, seeing archival footage of Willi Smith's iconic fashion shows at an exhibit examining the late designer's lasting impact on the fashion industry at the Cooper Hewitt. It was also incredible to see all the associated promotional ephemera and garments from those collections up close. I was most surprised to discover Smith's work in dance costuming, which I was not aware of previously – and I am pretty equally obsessed with both fashion and dance!
Michaela Drapes, Head of Strategy
Day 21
There is nothing my two very small children love doing more than reading books, so this year we have been visiting the local library regularly and we have discovered many brilliant picture books, but the best has to be Octopus Shocktopus, a joyous rhyming book about a family who wakes up one day to find an enormous, brightly coloured octopus has come to live on top of their house.
Andrew Fletcher, Digital Analyst


Day 20
BTS Covering "Fix You" on MTV Unplugged - It's a beautiful, comforting song that I loved when Coldplay's version came out in 2005, and BTS performs it with palpable emotion here.
Krystle Kline, Digital Producer


Day 19
Back to the Future: The Musical, The Adelphi Theatre, London
As someone who loves musicals and geeks out over Doc and Marty, the West End production of Back to the Future: The Musical was a must-see for me in 2021. The cast were brilliant – it could almost have been Michael J Fox on the stage at times – and the production was exactly the kind of heartwarming fun I needed on a cold December day.
As for the DeLorean … Great Scott! It was pretty much the best piece of theatrical staging I've ever seen. (And that's all I'm saying – no spoilers – you'll have to go and see it for yourselves…)
Rachel Arundel, Studio Manager
Day 18
Hamilton Leithauser soundtracked my 2020 quarantine, so when he announced a tour with Kevin Morby in 2021, I jumped at the chance to see not only live music again, but musicians I love! The concert was in November 2021 and might have been one of the best shows I've ever seen. Hamiliton, Kevin Morby, and his girlfriend Katie of the band Waxahatchee all closed the show. It's a show I'll think about for years. I am so grateful live music is back!
Ryan Lofland, Digital Producer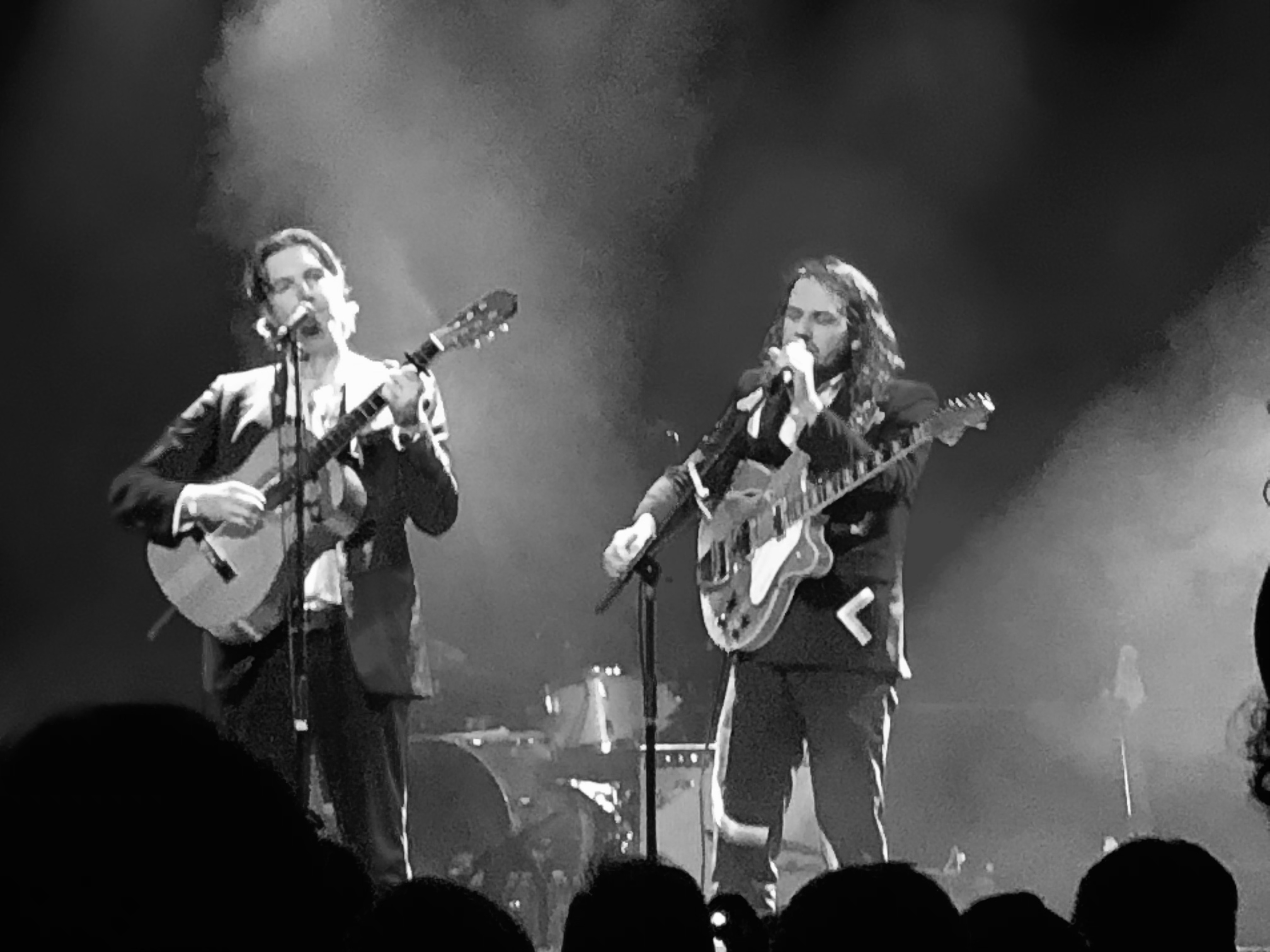 Day 17
It was the first chance to see five major New York City dance companies perform on a hometown stage in nearly 18 months, and the late summer air was abuzz with giddy excitement at the August 17 opening night of Lincoln Center's BAAND Together Dance Festival at the Damrosch Park Bandshell. It was also the first time that these companies – Ballet Hispánico, Alvin Ailey American Dance Theater, American Ballet Theatre, New York City Ballet, and Dance Theatre of Harlem – had ever performed together, and the program did not disappoint.
From the Ailey company's powerful Lazarus, choreographed by Rennie Harris to the rollicking, ironic 18+1, choreographed by Gustavo Ramirez Sansano for Ballet Hispánico, the evening was full of stunning dancing that kicked off the return of live performances to NYC this fall. While the skies threatened rain as the purpling dusk curled over the packed crowd, the showers never came and at the end of the evening the crowd drifted away into the night, coasting on a collective buoyancy powered by the dancers' generously ecstatic performances.
Michaela Drapes, Head of Strategy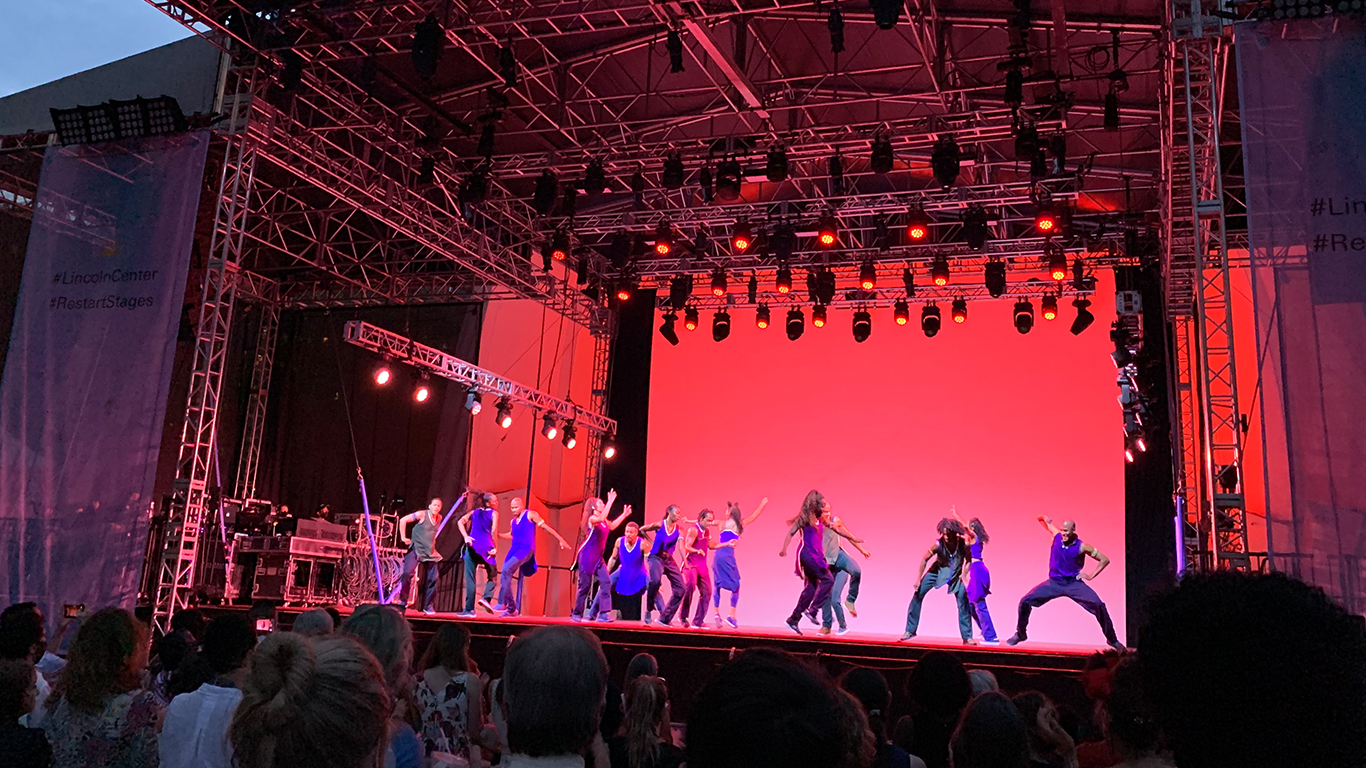 Day 16
Having two small children in the midst of a global pandemic, seeing live performances has been a no-go for me in 2021. So, one thing we discovered and experienced as a family is Bluey on Disney+, also now available on BBC iPlayer. An animated series aimed at under-5's about a family of dogs in Australia, it is warm, funny, beautiful and thought-provoking.
Forget Squid Game – this is the best thing you can stream in 2021.
Andrew Fletcher, Digital Analyst


Day 15
Watching Stereolab at Manchester Psychfest.
My first opportunity to leave the city and go and see live music. I've seen Stereolab many times before, but this was by far the best show I've seen them play.
Stef Grindley, Head of Design
Day 14
The opening of the new building of the Children's Museum and Theatre of Maine here in Portland.
The Museum, and particularly the Theatre, was a huge part of my life as a kid — I owe so much of myself to my experiences there. And I met my wife Bethie there when we were teenagers!
All through my time with the Theatre, they never had a home base and performed in a rotating assortment of school gyms and auditoriums. Now, they have a gorgeous, shiny, purpose-built theatre space with incredible accommodations for performers and audiences. It's a dream for them and for our city — and for my wife and me. We brought our two-year-old Ellie to their opening performance.
It's pretty special introducing our kid to an organization that was so important to us, and even more so to see that organization stronger than ever. A real hopeful thing for the future.
Andrew Shuttleworth Fowler, Executive Producer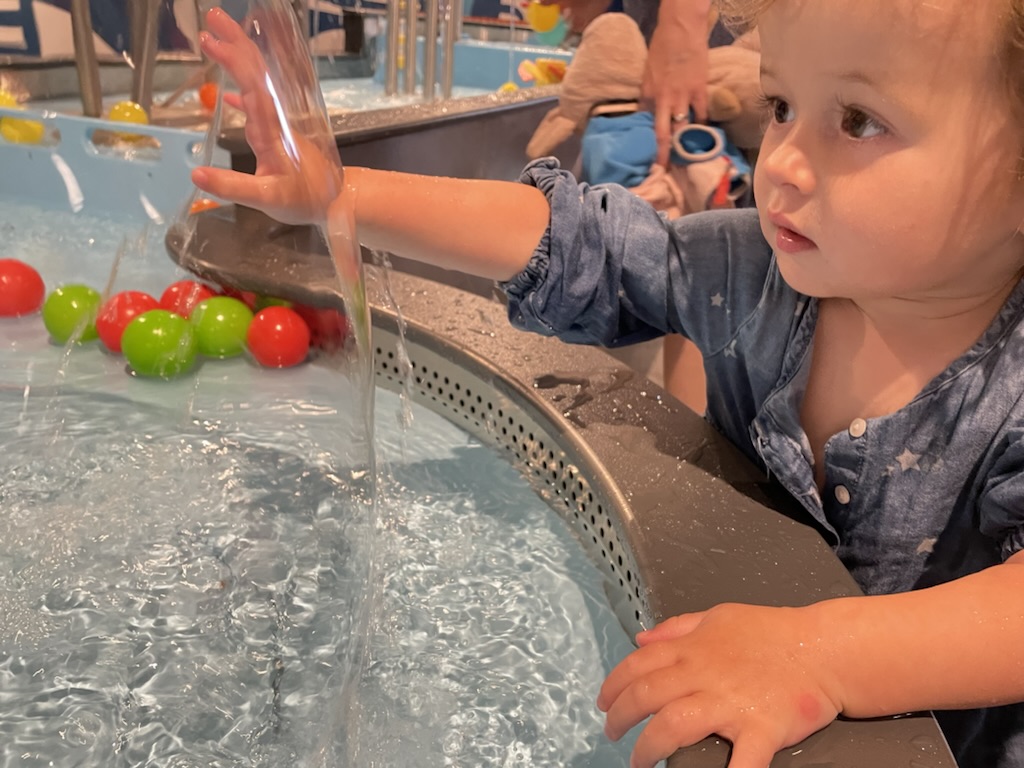 Day 13
I travelled down to London to see a drag murder mystery called "Death Drop", full of drag kings and queens, including Latrice Royale, Willam and Myra Dubois. It was so special being back in a theatre and my cheeks hurt from laughing so much.
Adam Stewart, Senior Designer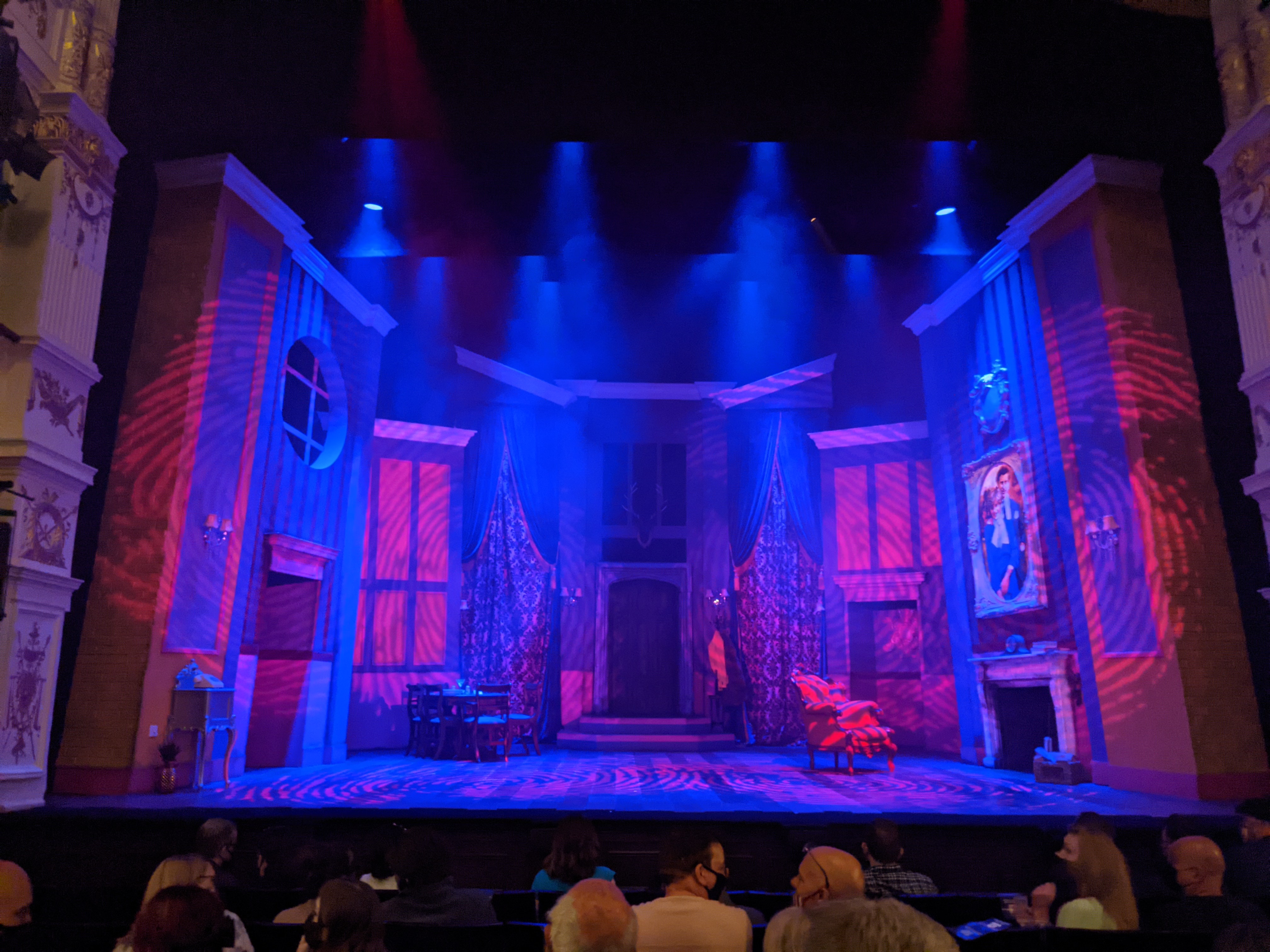 Day 12
Elbow, live at De Montfort Hall, Leicester
Postponed during Covid, Elbow's gig in Leicester had been sold out for months and so I was really lucky to get a last-minute resale seat. There was a proper sense of excitement in the air as people gathered in the venue – many for the first time in 18 months. Elbow were just amazing, I loved every single second of the show. It felt like the perfect way to return to watching live music after so long.
Rachel Arundel, Studio Manager

Day 11
The Grand Hotel Birmingham, VIP Reopening Party.
I was a guest at the VIP reopening of the Grand Hotel in Birmingham. It was the event of the year, and included guests such as music artist Sophie Ellis-Bextor, DJ Fat Tony, Jodie Harsh, Roxy Horner and Birmingham Royal Ballet director Carlos Acosta. The building is absolutely stunning! The refurb helped to retain the French Renaissance exterior, and the interior reflects the spirit of contemporary Birmingham.
Karan Hayer, Account Director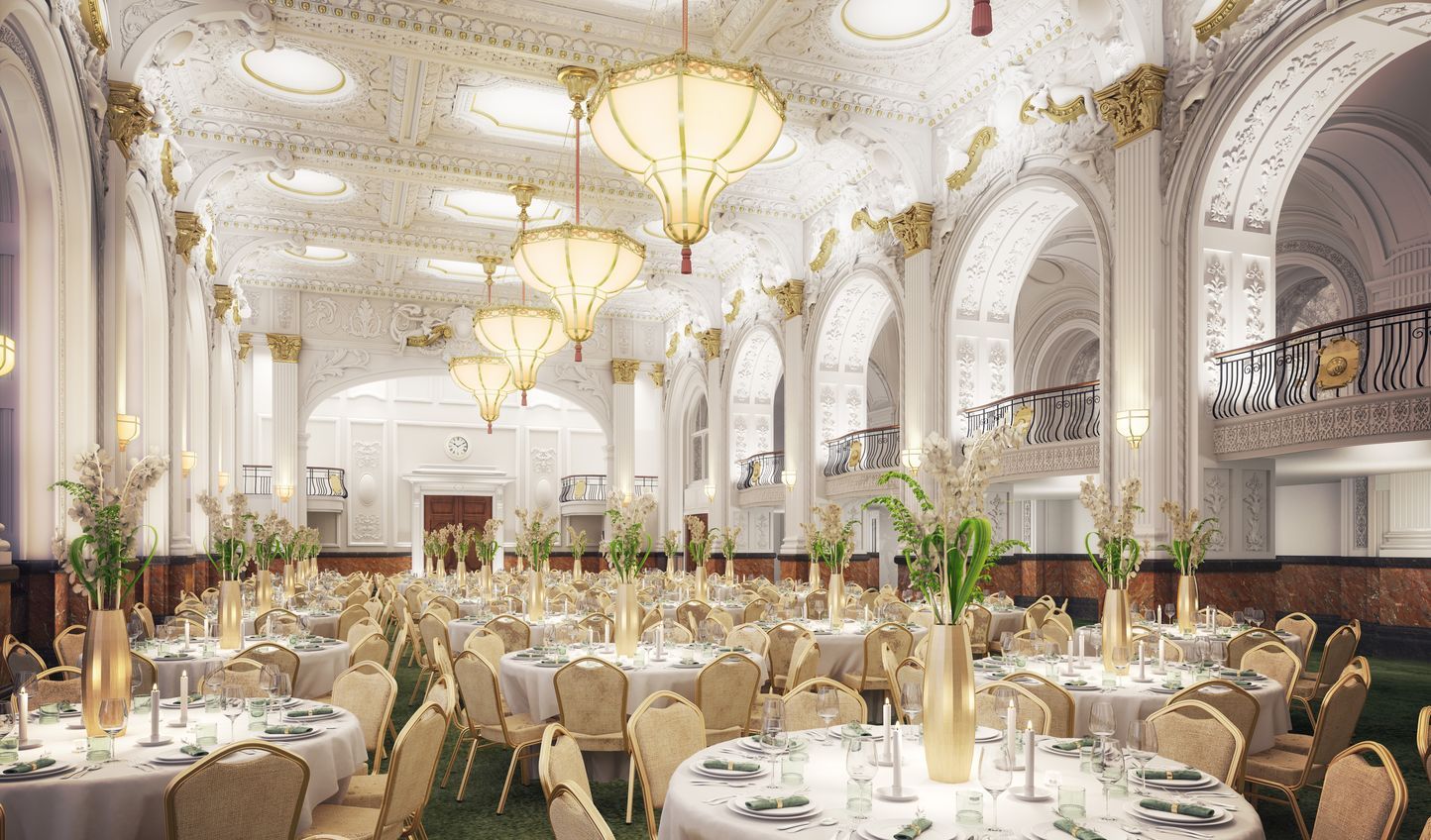 Day 10
I went to Royal Albert Hall to watch the Final Fantasy VII REMAKE Orchestra World Tour. Reminded me of simpler times and where my passion for gaming began.
Vipen Mahay, Web Developer


Day 9
A stage version of Jane Austen's Persuasion – brought to messy, chaotic, absurd life by notoriously scrappy and irreverent theater troupe Bedlam in a petite and musty performance space on Manhattan's Lower East Side. It was the perfect atmosphere for Austen's sprawling family melodrama: The walls of the theater were decoupaged with what felt like a couple hundred miniature Georgian-era portraits, giving the audience the feeling that the oppressive and judgmental eyes of the play's unseen denizens of Bath and London society were as much upon them as Anne Elliot, the play's spinster heroine, and her regrettable family. With most of the actors taking on multiple roles – including cross-gender casting, sometimes in the same scene – hilarity (and more than a few Bridgerton jokes) ensued. It may not have been the most polished production, but there were laughs and gags aplenty, along with a few subtle jabs at the themes of inherited wealth, gender equality, and empire-building that are no less relevant today as they were when Austen wrote her book in the early 19th Century.
Michaela Drapes, Head of Strategy
Day 8
Seeing the Malta Symphony Orchestra in Victoria, Malta perform Beethoven's Eroica with the Prime Minister of Malta in attendance! Was a bit surreal being on holiday and getting to witness this, the music was very rousing, and it was fab to be back in an opera house again.
Adam Stewart, Senior Designer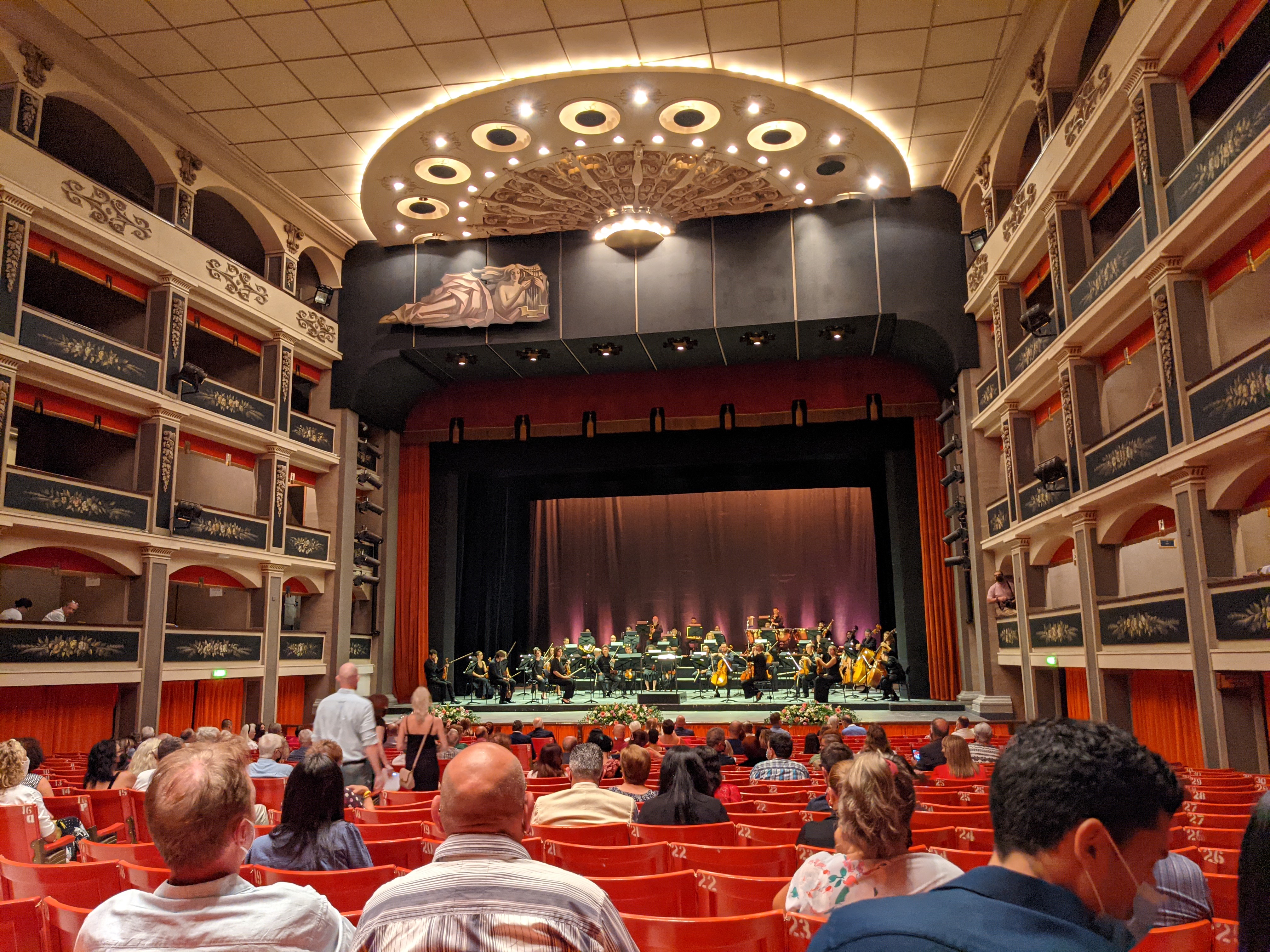 Day 7
The Dartmouth Royal Regatta returned this year, celebrating life in this seaside town on the River Dart. It's been a local tradition since 1822 with a fun week of entertainment. It's free to attend and costs over £150,000 each year relying entirely on sponsors, traders, and public donations. Highlights included sailing, races, family activities, and the grand finale firework display over the river.
Emily Nicholls, Designer
Day 6
Welcoming my first child into my life during a global pandemic has certainly changed the way I interact with culture. Perhaps the biggest and best thing I've done this past year is getting a membership to the Prospect Park Zoo. Not only was it my first Father's Day gift, but it has also been a welcome family activity that has felt safe during a large part of the past year. It's fun, educational, and a reminder that interacting with the natural world is part of a well rounded cultural experience.
Chris Tusciuk, Technical Consultant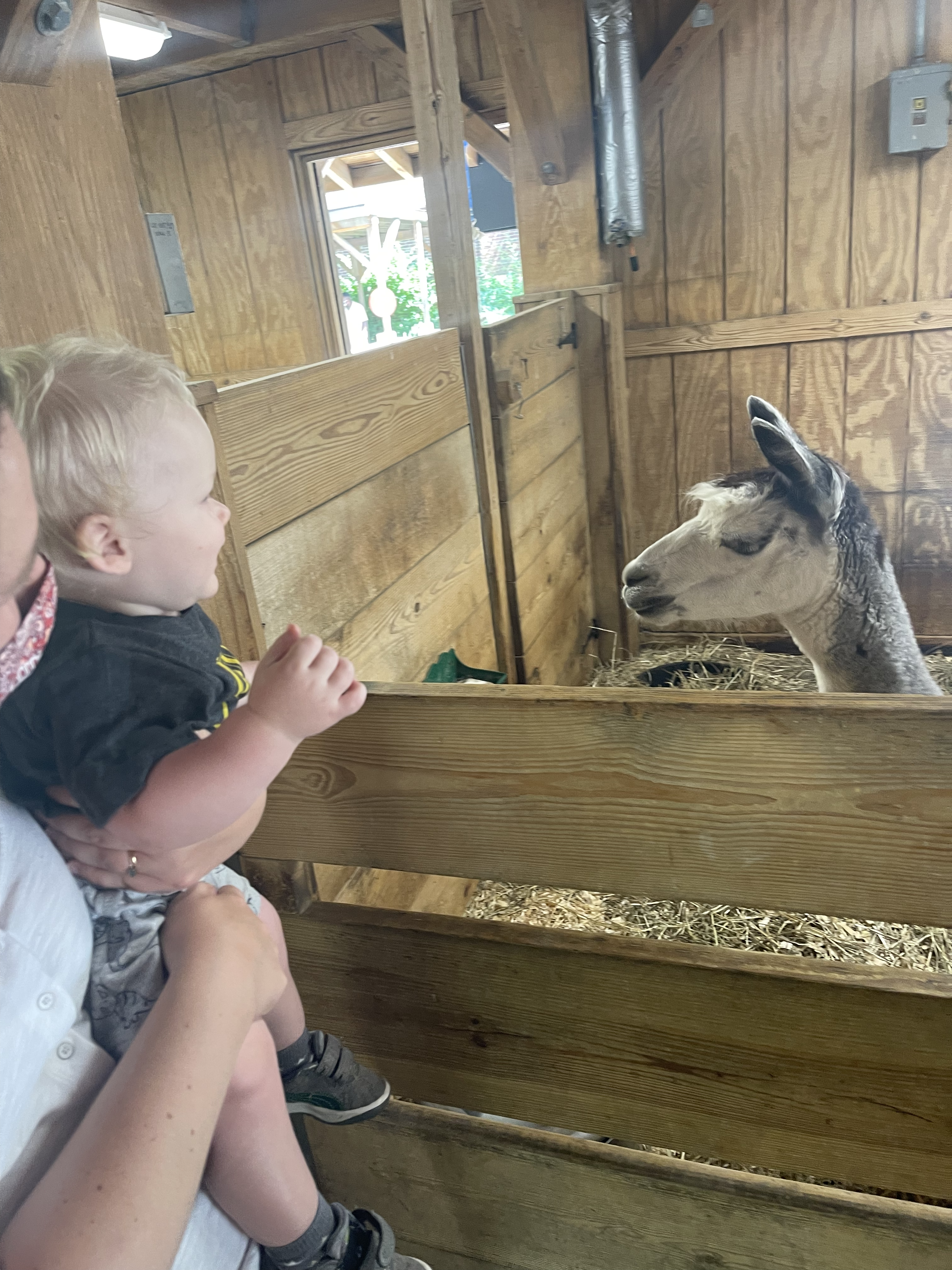 Day 5
Julian Lage's new album Squint. Not a fan of jazz or guitar music but would listen to this guy any day.
Mahendra Rai, Lead Developer


Day 4
Although originally released in 2020 I didn't get a chance to play Ghosts of Tsushima on PlayStation 5 until earlier this year.
An open-world action-adventure game from Sucker punch that is set in 13th century Japan. It tells the story of Jin Sakai and his attempts to drive Mongol invaders from the island of Tsushima. The story is compelling, the visuals are stunning and the sound design draws you into Samari Japan.
Any game where you have to compose your own haiku is something special.
Andrew Fletcher, Digital Analyst


Day 3
The Walk, created by Good Chance Theatre and Handspring Puppet Company.
During 2021, Little Amal travelled from the Turkey-Syria border to Manchester, UK as part of an interactive performance known as The Walk.
A 3.5m high puppet, Amal was created by Handspring Puppet Company (the team behind War Horse) and Good Chance Theatre. Good Chance began in 2015, collaborating with residents of the refugee camp in Calais, France known as 'The Jungle'. They went on to create the acclaimed stage production of the same name.
Amal's amazing 8,000km journey has highlighted the stories of millions of refugee children who are displaced worldwide. I felt privileged to join thousands of people who welcomed Amal to Coventry in October. The craftsmanship and talent behind the puppet and puppetry were incredible and it was a beautiful and magical moment to have witnessed.
Rachel Arundel, Studio Manager


Day 2
Matthew Barney: Redoubt at the Hayward Gallery.
Giant sculptures made from fallen trees and a feature-length piece of video art. Might not be too everyone's tastes. But I absolutely loved it.
Stef Grindley, Head of Design


Day 1
From leaving school to the first Covid-19 lockdown I had probably never gone more than a couple of weeks without being in a theatre. I've worked in them, I've lit shows in them, I've built websites for them, and of course I've watched plenty of shows in them. I love the buildings, the people who work in them, and the stories that are told in them.
So the first time I went back to the theatre was always going to be emotional, and it didn't disappoint. Our choice? SIX the Musical, at the Lyric Theatre. A guilty pleasure? Maybe. And I'm a dad now, so I'm blissfully unaware of how this admission affects my street cred. But I loved it, as did everyone else in the theatre that day. Joyful, live performance was back, and so was I.
James Baggaley, CEO

Subscribe to the
newsletter