Dr. Phillips Center for the Performing Arts
Using MonkeyWrench and Mailchimp to unlock the power of Tessitura data
MonkeyWrench Integration

Email Automation

Digital Strategy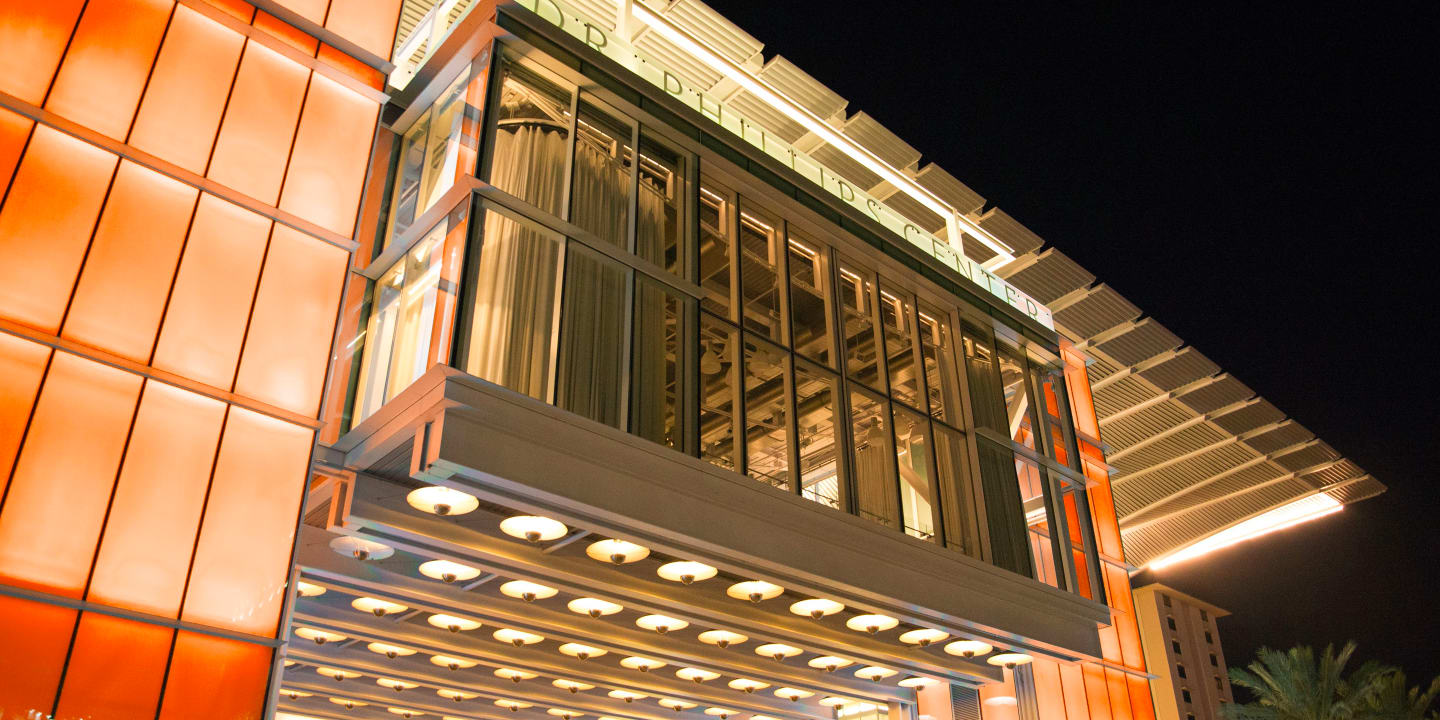 Overview
The challenge
Dr. Phillips Center for the Performing Arts, in Orlando, Florida were looking at solutions to enable them to communicate with their patrons, members and audiences more effectively and efficiently via email.
Dr. Phillips Center wanted an email communication tool which could use the value of their first-party data held within their Tessitura CRM system, and enable them to engage customers with email content that was relevant to them.

Over their first five years of operation, email had become a vital channel for the Center, allowing their marketing and development teams to effectively communicate information around new performance on-sales, membership renewals, and ticket information in a timely and efficient way.

When the team approached Made, they emphasized their requirements for personalized content based on preferences and transaction history to help increase revenue from this channel and increase ticket sales overall.

They wanted to be able to create visually stimulating emails more easily and efficiently and also be able to automate communication based on specific criteria. This would enable them to set up automated emails for different customer scenarios and areas of the organization such as classes and education.
Our Approach
MonkeyWrench integration
Dr. Phillips Center decided to implement Made Media's MonkeyWrench integration tool, which allows them to automatically synchronize data between their Tessitura CRM software and the Mailchimp email marketing platform.
By using Mailchimp, Dr. Phillips Center gained a powerful and intuitive solution, providing them with the tools to not only design engaging email but also to create engaging automated customer journeys. Using Mailchimp with MonkeyWrench enables them to leverage these with key data and information held within their Tessitura CRM system. This information multiplied the potential power of Mailchimp by utilizing the wealth of data the Center held on ticket-buyers, donors, and members.

Order history from Tessitura is automatically written into Mailchimp, allowing email marketers to build effectively targeted campaigns using Mailchimp's advanced segmentation tools. E-commerce data is imported, allowing use of Mailchimp's automated campaigns for cart and site abandonment. And arts-specific information such as 'next show', 'previous show', and 'membership expiration' are added to subscriber records in Mailchimp, meaning that pre-show and post-show email campaigns, as well as membership renewal campaigns, can be fully automated and reported on within the Mailchimp platform. Mailchimp's 'customer journey' mapping tools can be used to create complex and innovative user journeys to drive engagement and revenue.

The synchronization of data between Mailchimp and Tessitura is not just a one-way street, as MonkeyWrench also sends key information back to Tessitura, meaning that Tessitura remains the primary database of customer information. This includes changes to data such as subscriber status, communication preferences and personal details.

The Mailchimp platform is constantly evolving and introducing new features and tools for email marketers, and our MonkeyWrench tool enables arts marketers to use this advanced tool combined with the rich dataset available in their Tessitura CRM system.
Impact
DPC started using Monkeywrench in 2019 and below are the performance improvements to email it has helped to achieve.
15%
Increase in email traffic
18%
Increase in revenue generated by email
21%
Decrease in unsubscribe rate
What we did.
MonkeyWrench implementation
Digital strategy
Mailchimp automation setup
Data integration