News
Made Media and easy-connect Announce Strategic Partnership
January 17, 2023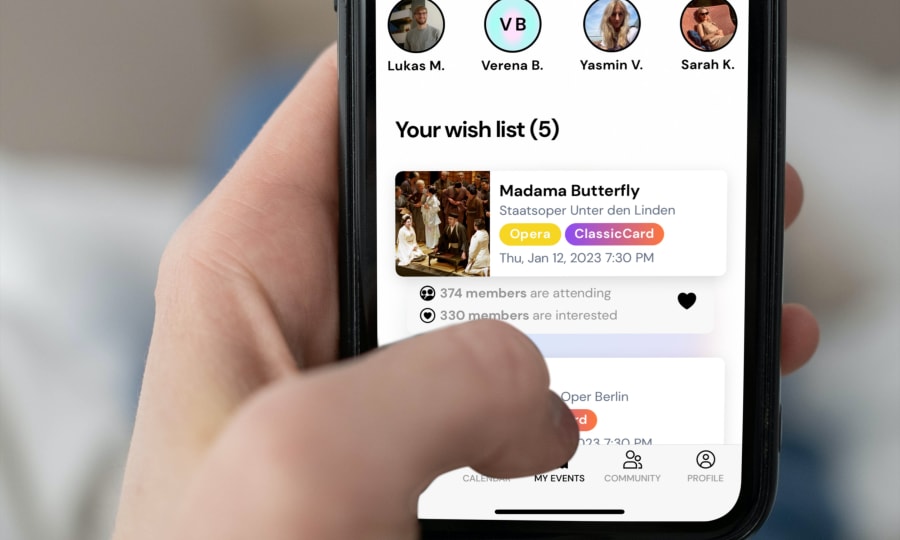 LONDON and VIENNA — Made Media and easy-connect (Ticket Gretchen GmbH), two leading digital specialists in the global arts and culture space, are pleased to announce they have entered into a strategic partnership to support cultural organisations in reaching new audiences and increasing revenue.
As culture and live event organisations realise that the old ways of reaching new audiences have become increasingly outmoded in our rapidly-changing, digitally-focused world, there's a greater need to provide seamless engagement and purchase pathways that work beautifully on any device and interface with existing ticketing and CRM systems.
Made brings forward its expertise as one of the leading digital agencies helping arts and culture organisations worldwide showcase their brand storytelling and increase ticket and donation revenue. easy-connect shares its knowledge and experience helping performing arts organisations to digitise their sales and communications channels, via dedicated digital tools for strengthened customer retention and audience engagement.
Made Media's clients will now have access to easy-connnect's innovative white label app solution & digital engagement tools, powered by social and community features, personalised communication and fully-integrated ticket purchase. easy-connect's clients can benefit from Made's holistic approach in addressing the complex operational needs of ticketing and fundraising-focused organisations with highly-customised marketing and ticketing websites.
James Baggaley, CEO at Made Media, says, "I'm excited to announce this strategic partnership with easy-connect, which will enable Made Media clients to take advantage of their innovative tools for audience acquisition and development, with a particular focus on new, younger, and digitally-native audiences."
Wolfgang Graf, Co-Founder & CEO at easy-connect, says, "This new cooperation with Made, one of the leading voices in the cultural sector, is a huge next step on our road to overseas expansion. We are particularly excited to see how our clients will benefit from the combination of Made's website expertise and easy-connect's next-gen apps to boost digital audience (re)engagement. A promising start to the New Year!"
About Made Media
Made Media designs and produces creative digital solutions for world-leading cultural, entertainment, and experience-led brands, including the Los Angeles Philharmonic, New York City Ballet, Melbourne Theatre Company, Royal Albert Hall, Lincoln Center and many more. We enable our clients to connect with the world, sharing their ideas, events, and passions with as many people as possible.
About easy-connect (Ticket Gretchen GmbH)
easy-connect works with Europe's leading arts institutions, such as the Berlin Philharmonic, Salzburg Festival & Vienna State Opera, to digitise their sales and communications channels. By transforming content presentation and championing an integrated, smartphone-first approach, we're putting community and NextGen audiences centre-stage. At the core are real-time interfaces to existing ticketing systems, therefore enabling a seamless integration and providing organisations with all available customer data and analytics.
For more information and interview requests, please contact:
Michaela Drapes, Head of Strategy, Made Media
Email: michaela.drapes@made.media
Sophie Garzon-Lapierre, Business Development & Marketing, easy-connect (Ticket Gretchen GmbH)
Subscribe to the
newsletter